Columbia kids eye doctor
At Quality Optical of Olney our
Columbia kids eye doctor
provides kids with the best in children's eye exams and more. We know how important it is for your child to have the best in eye care and to have properly functioning and healthy eyes. We provide kids with glasses and eyewear when needed as well.
Our Columbia kids eye doctor treats children and adults for nearsightedness and farsightedness. These conditions are treated with either eyeglasses or contact lenses. We also carry a wide range of eyeglasses, frames and contact lenses for both children and adults. Our selection is designed to fit our patient's needs and for all budgets. We especially cater to children and their needs when it comes to vision and in handling eye problems such as congenital cataracts, strabismus and amblyopia, a condition better known as lazy eye. With this condition, vision is not affected because of an eye disease but by a problem where the brain inhibits vision in one eye and is a neurological ailment.
Each child should have an exam as an infant and again before entering school, because without proper eye care they won't learn as well and may have problems excelling and in sports. Exams are quick and easy and you'll find that your children love coming to our
Columbia kids eye doctor
because we know just how to help kids relax and have fun at our offices. And having fun is one of the main reasons kids want to come see the eye doctor and without any anxiety. Anxieties can prevent kids from wanting to have their annual eye exams. Call us today to find out more how we can help you schedule appointments and take charge of your child's eye health so they can have healthy eyes for years to come.
By Quality Optical
January 24, 2018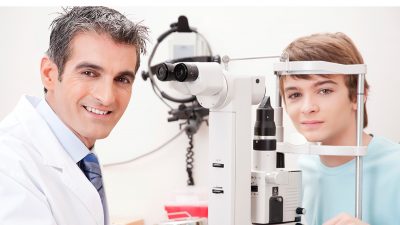 Blog Posts