For over 20 years our
optical store Baltimore
at Quality Optical of Columbia has helped take care of the eyes of residents of our neighborhood with a combination of expert medical care and superior quality eyeglasses, sunglasses and contact lenses. The process starts out with a comprehensive eye examination by our doctor that is designed to measure your visual acuity and prescribe any needed vision correction. The eye exam also will check your eye's structures for any abnormalities as well as detect and diagnose any current or developing eye diseases.
Once our doctor has prescribed a vision correction to enhance your vision it is time for our optical store Baltimore to go into action. Our optical shop will help you choose the perfect pair of eyeglasses from the hundreds of designer frames we stock. Our highly experienced optical staff will guide your selection based on your prescription, fashion preference budget and lifestyle. We carry the latest collections from world famous designers such as Prada, Ray-Ban, Boss, Coach, Giorgio Armani, Polo, Rec Specs, Carrera, Gucci, D&G, Guess, Rudy Project, Silhouette, Caviar, Jaguar, Marchon, Swarovski, and Kate Spade among others. Despite how good the frames look the heart of the eyeglasses is what's inside the frame. Our optical shop uses the highest quality lenses from the leading manufacturers, such as Carl Zeiss, Rodenstock, Hoya and Pentax.. Whether you need single vision or multi-vision lenses we can add anti-reflective coatings, and polycarbonate light lenses as well as light-sensitive color changing lenses. We provide emergency lenses replacement and repair services for broken eyeglass lenses and frames.
Our
optical shop Baltimore
is also the place in this neighborhood for all your contact lens needs. Once our doctor has prescribed your vision correction and measured your eyes to fit contact lenses our optical stop staff will help you determine which type of lenses are best for you. We carry a complete line of both soft and gas permeable lenses. Customers can choose from soft lenses that can be used for daily wear, extended wear, disposables and color-changing lenses. Patients with multi-focal vision corrections or hard to find prescriptions will find their lenses at our shop. Come in and check our selections out.
By Quality Optical
September 24, 2018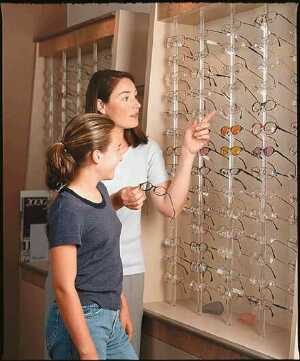 Blog Posts