The object of having your child come in for a complete kids eye exam is to to proactive. Vision problems are not always easy to detect on your own when your child is young, so we at Quality Optical of Columbia take on that responsibility. In addition, ocular health is a key part of the visit. There are diseases and conditions that when diagnosed promptly can be more simply addressed to achieve the most positive outcomes.
The recommended frequency for our
pediatric eye care in Columbia
is every two years, with the first examination occurring around the time that your child is beginning school. It's pleasantly surprising just how much of a difference a simple pair of eyeglasses can make when it comes to doing well in school, social interactions, athletics, and other aspects of her or his life. Our eye doctor has him or her read from an eye chart. If your child is not reading yet, there is a fun and effective substitute we use called the tumbling E game. At the conclusion of the examination, our pediatric eye care in Columbia will know if your child needs corrective eyewear, and what prescription is most ideal. Childhood eye conditions include amblyopia (lazy eye), strabismus (crossed eyes), double vision, and drooping eyelid. All are highly treatable, with the best results associated with timely attention. Glaucoma and cataracts are also screened for. Despite what some people think, they are eye diseases that children get, as well as adults.
Our
pediatric eye care in Columbia
is committed to the wellness of your child's eyes and his or her sharpest and clearest achievable vision. You'll have peace of mind knowing that your child is being given the expert attention. So please let us set up an appointment for you to come in. Reach out to our office and schedule a time right now.
By Quality Optical
October 17, 2018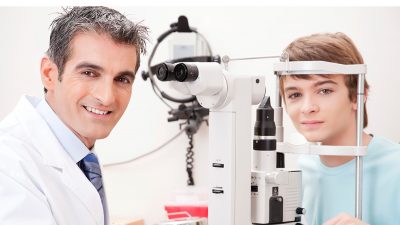 Blog Posts